Are you a skilled carpenter hoping to take your craft to the next level with an exciting career opportunity? If so, then we want to work with you!
Led by an award-winning, client-adored husband-wife team since 2004, Capozzi Design Build is a home remodeling company specializing in kitchen and bathroom remodeling, and we are looking for a master carpenter to join our team.
We maintain our own line of custom cabinetry, and we also provide home services through our partner company, BenchMark Home Services. We're always in the middle of many intriguing projects, and we offer many great benefits. Hourly pay of $30-$45 will be commensurate with experience.
We also treat our employees like family, and we want to see you thrive. So, if you love your craft and want to love the people you work with just as much, then call us today to learn more!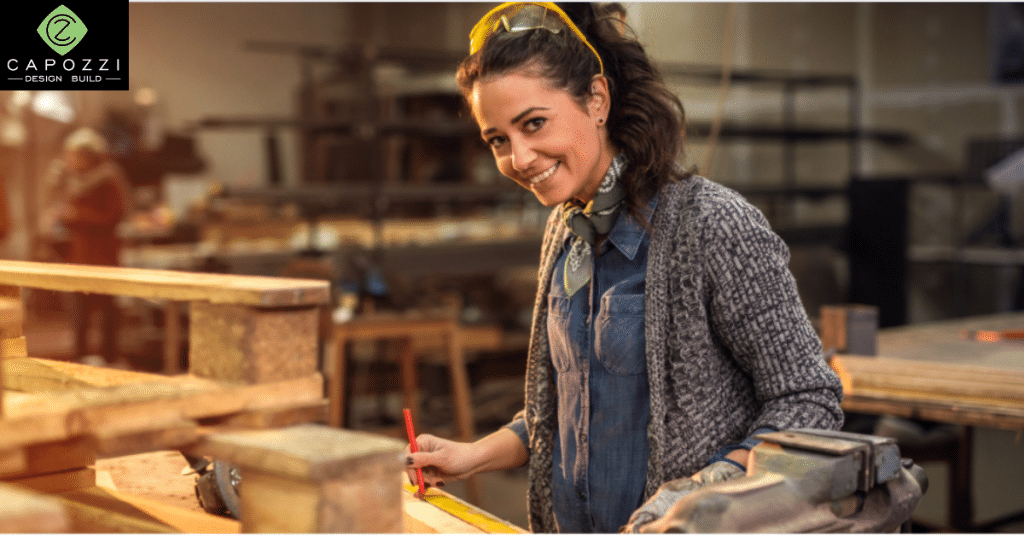 No more feeling bored, uninspired, or unchallenged in your current carpentry job. You can break free and go places with Capozzi!