Meet Anne & Kevin Capozzi
A leading Cleveland firm Capozzi Design Build has been family owned and operated for three generations. They've accumulated many five star reviews and positive accolades and have hundreds of satisfied clients.
A dynamic husband and wife duo leading a highly skilled team.
In 2004, Anne Capozzi and husband Kevin launched Capozzi Design Build to serve homeowners in the greater Cleveland area. Kevin and Anne are the dynamic President and CEO of Capozzi Design Build, and the only husband and wife team that has been dedicated to serving Northeast Ohio. For over fifteen years, they've led their business with vision and leadership and have been acknowledged with several awards for design and craftsmanship, while simultaneously winning the hearts and loyalty of their incredible clients.
Besides being cooking aficionados, exercise and intentional movement became part of their health journeys. Kevin is even an Ironman! When they re-imagine spaces, the Capozzis look at things through the lens of the whole person and their health: in mind, body and spirit. "Making spaces safe, comfortable, and beautiful is always our goal."
Their name sounds Italian because they are. Anne and Kevin come from a large, extended Italian family, so they naturally want all the spaces they design to be functional for family and friends to gather.
Before design, Anne majored in geriatrics in college. Her passion for the aging population did not disappear when she became a designer. She jumped into becoming professionally accredited for helping people age in place, and she excels at helping those with any challenges to living in their home.
Capozzi Design Build is passionate about working each and every day to transform the lives of families in northeast Ohio. The team is skilled and authentic as they walk the walk that they talk.
By handpicking leading professionals, our team of certified design specialists is unique — just like you and your needs are. Our innovative, highly-skilled individuals function as a team. Combining creativity with responsiviness and responsibility, our team brings worldwide experience and training to the Cleveland area. Keeping up to date with interior architecture, finishings and furnishings — while staying true to your vision — is our niche.
Our team combines creativity with responsiviness and responsibility,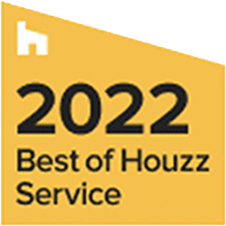 About Capozzi Design Build
Unlike other design-build firms, Capozzi Design Build is truly a dynamic husband and wife duo leading a highly skilled team. Capozzi Design Build is unique because we're truly a one-stop shop. Most design-build companies can design & build, but don't offer that much when it comes to smaller projects, maintenance, and such. With Capozzi Design Build, you'll never need to work with another company for home remodeling, projects, and maintenance ever again.
In addition to being members of NARI and the National Kitchen and Bath Association, Anne Capozzi-Gray's certifications are:
Certified Kitchen Designer (CKD)
Certified Living in Place Professional (CLIPP)
Certified Aging in Place Specialist (CAPS)
Our credentials allow our team to stay on the cutting-edge of the latest trends and provide our clients with the most updated designs and features. As your choice of Cleveland home renovation companies, we can work together to transform your living space to one of beauty and comfort that will change the way you live.
We Transform Your Space Into the
HeART of Your Home
Where you live should fit your lifestyle. Whether you need open and accesible spaces or warm and cozy living, Capozzi Design Build can explore your tastes, give you design options and then make it all happen. Let us personalize your space for you and yours.